The Big Dipper at Blackpool Pleasure Beach turns 100 today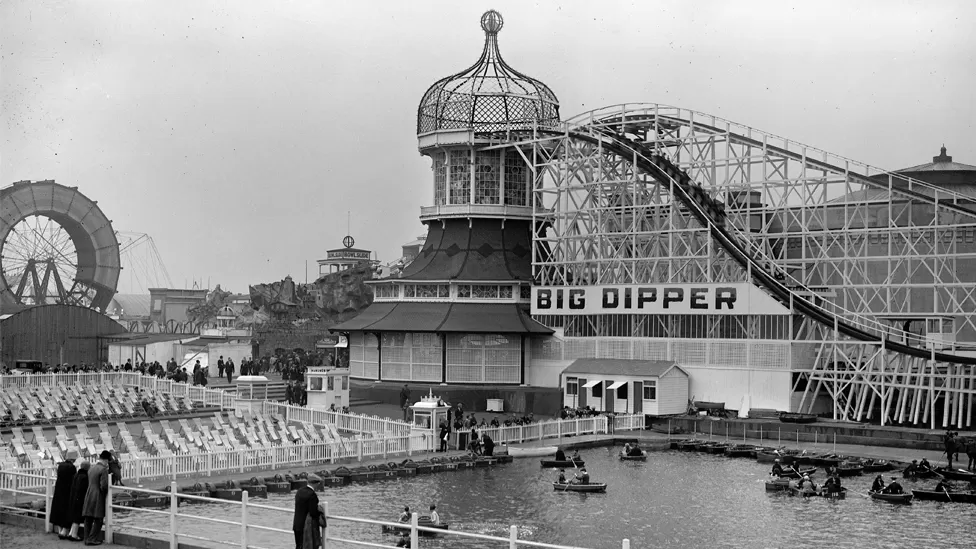 Blackpool News
There's always plenty happening at our favourite seaside destination and for that reason it's always a good idea to visit Blackpool.com on a regular basis in order to keep up-to-date with the latest Blackpool news as well as grab yourself some tasty ticket discounts for many of the big attractions and events. 
The Big Dipper at Blackpool Pleasure Beach turns 100
Blackpool Pleasure Beach is home to some of the fastest, tallest and most exciting rollercoasters and rides in the world but the Big Dipper remains a favourite despite the fact that it is turning 100 years old today.
Blackpool Big Dipper rollercoaster is one of the oldest and most famous wooden rollercoasters on the planet and it is celebrating its centenary this year. The ride opened on 23rd August 1923 – exactly 100 years ago to the day –  and it continues to carry thousands of passengers each day at the height of the summer season.
Wooden rollercoasters give passengers a completely different sort of ride to steel rollercoasters and the ride can change depending on the weather conditions. Everything cranks and creaks giving thrill-seekers a real feeling for the character of the ride. The Big Dipper is almost as old as Blackpool Pleasure Beach itself and the ride was extended in 1934, indeed it is the second oldest wooden rollercoaster in the UK (Margate's Scenic Railway is four years older).
Facts about The Big Dipper
The Big Dipper was built in 1923 and extended in 1934. The first passengers were carried on 23rd August 1923, exactly 100 years ago to the day.
The total length of the track is 1,004m (3,295ft) and with a maximum speed of 35mph, the ride lasts around 3 minutes.
The ride can accommodate up to 672 passengers every hour.
Marlene Dietrich lost a pearl and gold earring on the ride and it was rediscovered some 70 years later by workmen who were dredging a lake in preparation for a new ride.