New Blackpool sports village opened by Manchester United star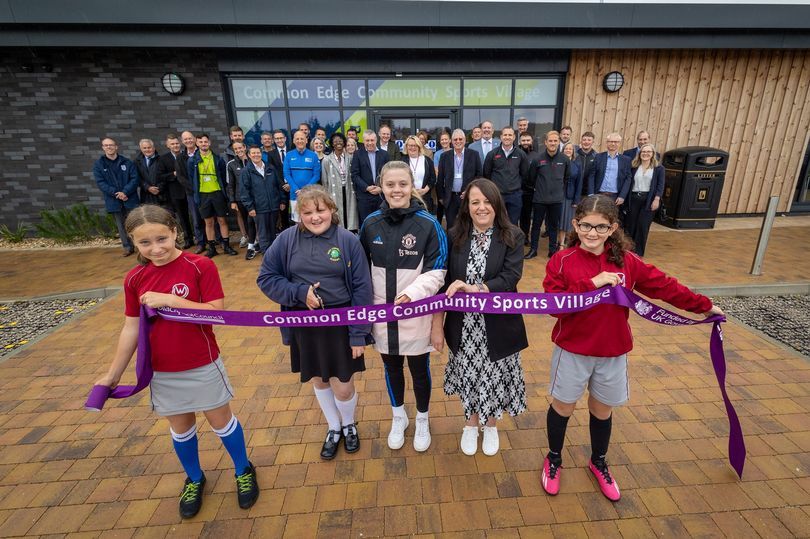 Blackpool News 
You can read all the very latest Blackpool news at Blackpool.com, plus you can also benefit from a wide range of amazing family ticket discounts for all the major Blackpool attractions as well as some unbeatable hotel deals.
New Blackpool sports village opened by Manchester United star
The Common Edge Community Sports Village consists of 14 new all-grass pitches as well as a full-sized 3G football pitch, community spaces, sports pavilion and associated facilities including changing rooms and event spaces. 
Blackpool now has an excellent new sports village and the £6 million facility was officially opened by a well-known Manchester United star. The venue will offer no less than fourteen new grass football pitches as well as a 3G pitch, community spaces and changing rooms, as well as training areas and a f=grass rugby pitch. The new facility was officially opened by Man United defender Jess Simpson and 80 girls from eight different schools competed for the first time on the brand new 3G football pitch.
The seven full sized football pitches are complemented by five seven-a-side pitches and two nine-a-side pitches. There are also a total of six changing rooms as well as two kitchens and two rooms for officials. There is also a large community room which can be used my many local organisations.
These new facilities are a massive improvement on the previous venue and will give all age groups a wide range of football options. Blackpool councillor, Jo Farrell said: "Opening one of the first new sports developments in Blackpool for many years shows our commitment to making Blackpool better and creating more opportunities for the local community to play sport and stay active.
"The grass football pitches have been used for competitions like the Blackpool Cup already and received outstanding reviews for the quality of the facilities and playing surface. The FIFA-approved 3G pitch also means an all-weather option for local football teams of all ages as well as being available to hire by individuals.
"The new sports pavilion is a significant upgrade on the previous Common Edge facilities and offers a quality experience for anybody playing or watching."