Christmas By The Sea to return to Blackpool in 2023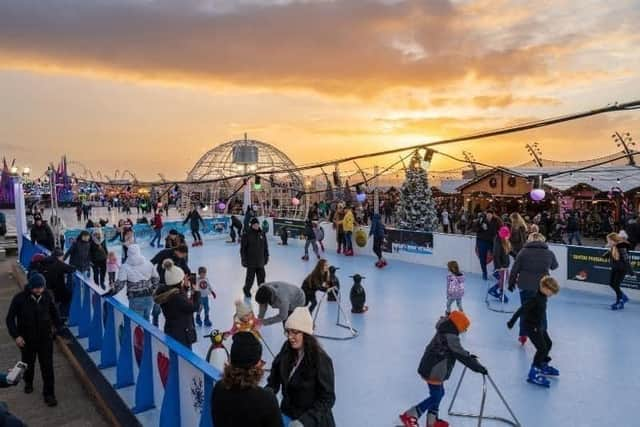 Blackpool Events
The 2023 summer season might well be fast drawing to a close but that's certainly not to say that the action-packed programme of activities at the seaside resort will grind to a halt. Indeed, families of all ages can enjoy some great Blackpool events in the coming weeks and months, while the best Blackpool hotels and guest houses are giving away some great accommodation deals throughout the winter months.
Christmas By The Sea to return to Blackpool in 2023
The hugely popular Christmas village will make a welcome return to Blackpool for the third successive year and thousands of extra visitors will get into the festive spirit once again at the Blackpool Tower Headland.
Located right opposite Blackpool Tower between Central Pier and North Pier, the spectacular Christmas market is set to make a welcome return in just two months' time with a completely free ice skating rink, themed log cabins, stalls, artificial snowfalls and festive light installations. Between 6pm and 10pm there will be projection shows on Blackpool Tower and illuminated decorated trams will run during weekend evenings.
There will be an abundance of rides and other attractions for children, while those of a more daring and adventurous nature can take a ride on the Star Flyer which is around 260ft tall – one of the tallest swing rides in Europe.
This popular event will start on Friday, November 17th 2023 and continue until Monday, January 1st 2024. The location will be Blackpool Tower Headland, thus ensuring easy access via the nearby tram stop. The food and drink chalets will be open between mid-day and 9pm, as will the fairground rides, while the free skating rink will be open between 5pm and 9pm on Thursdays and Fridays, 12pm to 9pm on Saturdays and 12pm to 6pm on Sundays.