Discounted Tickets available every Saturday for Blackpool Pleasure Beach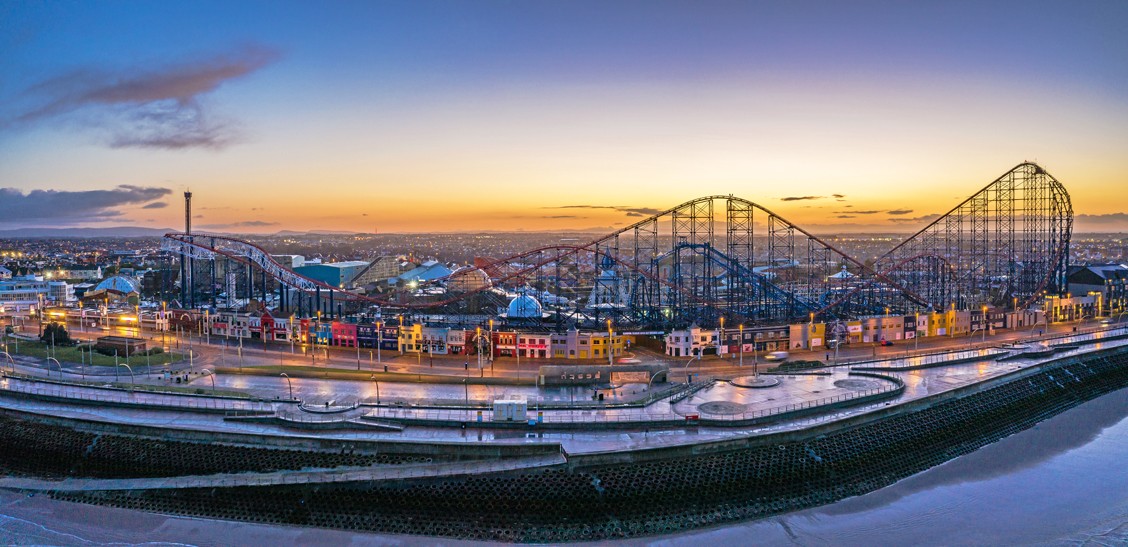 Blackpool Pleasure Beach Tickets
Blackpool Pleasure Beach is one of the most popular attractions in town and every Saturday until the end of the year you can take advantage of a great discounted ticket offer which could save you £££s.
Discounted Tickets available every Saturday for Blackpool Pleasure Beach
Blackpool offers great all-year-round value for visitors and there are even more savings to be had on every single Saturday between now and the end of the year at Blackpool Pleasure Beach.
Big Savings
Anyone up for a weekend trip to Blackpool Pleasure Beach with a discounted ticket? Well now's your chance to take advantage of some big savings at one of the biggest attractions in town! The famous theme park is giving away cheaper tickets on every single Saturday for the rest of the year and this will benefit everyone planning to visit on the most popular day of the week.
Discounted Tickets
If you plan ahead and book your tickets in advance, you can make massive savings with the discounted ticket offer meaning that adults can spend the whole day enjoying the rides as much as they want for a mere £34 while those aged eleven and under can enjoy the same experience for just £30, this representing a huge 30% saving on the 'pay-on-the-day' prices.
Book now to avoid disappointment
For visitors booking their tickets less than seven days in advance, there are still big savings to made with adults able to take advantage of a discounted ticket price of £39 and juniors just £35. These savings are certain to be extremely popular and it is advisable that you book well in advance in order to avoid disappointment. Blackpool Hotels and guest houses are also set to experience an increase in bookings due to the extended illuminations season and it is also advisable to sort your accommodation as soon as possible.
Huge variety of Autumn Events
Blackpool Pleasure Beach CEO, Amanda Thompson OBE, said: "To mark the start of the new season, we thought there was no better way to showcase what we have to offer than reducing our Saturday prices.
"As we kickstart the season with Halloween, Journey To Hell and Oktoberfest, we have a huge variety of autumnal events on offer. Our Winter Weekends begin on 4 November with a spectacular fireworks display with Winter Weekends continuing until the 26th. Alongside our Christmas Grotto Wonderland and Beauty and the Beast pantomime, there is definitely no shortage of things to do!"