Blackpool North Pier to celebrate 160th birthday with live music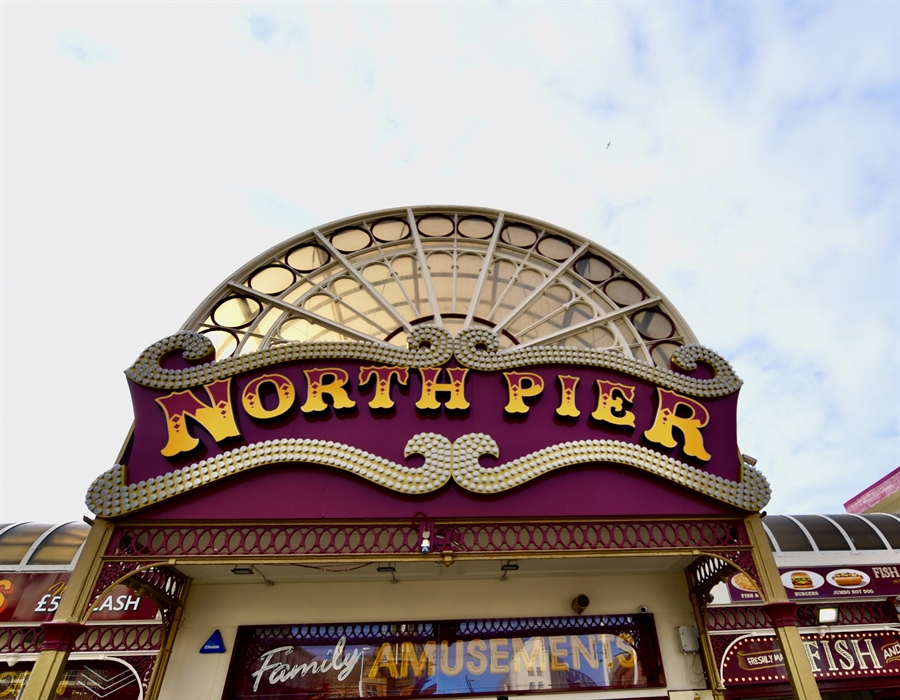 Blackpool News
You can keep up-to-date with the very latest Blackpool news at Blackpool.com, plus you can find the very best ticket discounts, accommodation details and future events taking place at the ever-popular seaside resort.
Blackpool North Pier to celebrate 160th birthday with live music
Major Milestone
One of the most historic piers in Blackpool is gearing itself up to celebrate a major milestone this weekend when celebrations start to mark its 160th birthday. The iconic structure will host an all-day party which will provide visitors with free entertainment including a jazz band and other live music throughout the day.
Selection of Bars
North Pier is seen as being less brash and more relaxing than the other two piers. It is home to the popular Joe Longthorne Theatre where visitors can enjoy live music, dance and comedy acts throughout the year. Here you will also find a selection of bars including the Lounge Bar and the Bloom Bar.
Family Friendly Facilities
The pier was opened in 1863 and upon its launch it attracted around 20,000 visitors. The pier itself was designed to attract the 'better class' of visitor and to facilitate this, an entry charge was made and band concerts were held. Nevertheless, North Pier now caters for all holidaymakers with a family friendly gaming arcade, a popular theatre and a sun terrace, while the entry charge has long been scrapped and visitors can walk the full length of the pier for free.
Relaxation
Ownership was transferred to the Sedgewick family in 2011 and the pier – along with the Central and South piers – was restored following the change of ownership. The pier is a great place to relax and enjoy a sunset over the Irish Sea while drinking a cocktail to live music.