Turn the clock back at Lytham Wartime Weekend on 20th and 21st August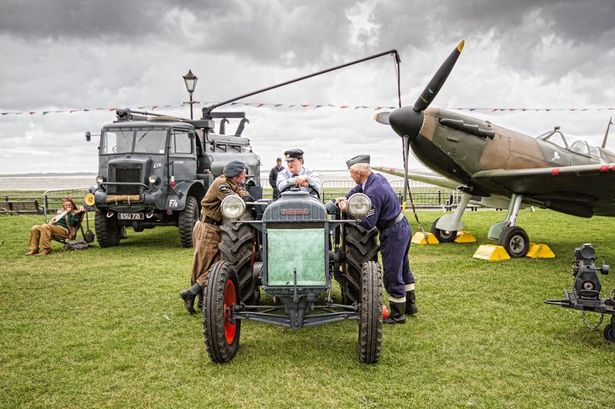 Blackpool Events
Here at Blackpool.com we keep our readers up-to-date with details of the upcoming Blackpool events, both in and around the town. Check out the latest visitor discounts for a range of local attractions and find the best hotels in the area. 
Turn the clock back at Lytham Wartime Weekend on 20th and 21st August
It may only be June but already there are clear signs that this is going to be a record-breaking summer for Blackpool and the surrounding area. The attractions are all very much in full swing and the numbers of holidaymakers on the famous promenade and at the Pleasure Beach are noticeably larger, however these numbers are set to grow as the school  holidays fast approach and there are many great events taking place for all the family.
The Lytham Wartime Weekend is one such event and large crowds are expected at the event which takes place on the 20th and 21st August just a couple of miles south of Blackpool. Lytham, along with neighbouring seaside resort St Annes, is a popular town and it will come to life during the Wartime Weekend with street parties, re-enactments, characters including Winston Churchill who will deliver speeches and a George Formby tribute who will perform his famous numbers.
This is a free event and all visitors are welcome to attend. Indeed large numbers are expected to attend this event and hotels will be at a premium, so make sure you book quickly and waste no time.
The actual event itself centres around Lytham Green and takes place between 10am and 5pm on each of the two days. Additional entertainment and attractions will include static military aircraft from the wartime period, wartime vehicles and classic cars, displays of wartime weaponry, a vintage fairground and DJs playing 40s music.