Blackpool hit hard in first of three rail strikes in five days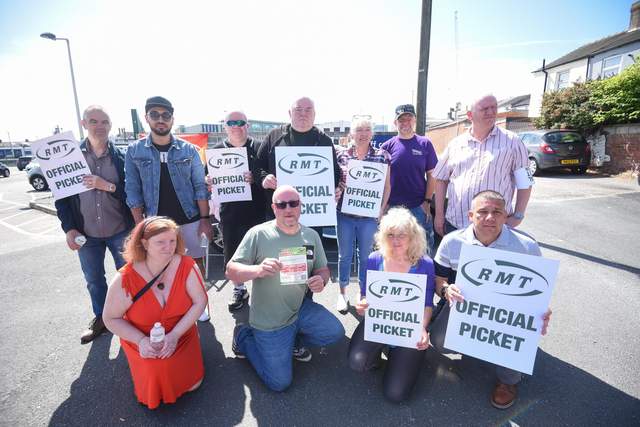 Blackpool News
Read all the very latest Blackpool news and event details at Blackpool.com and also receive the latest information regarding ticket discounts and voucher codes on all the main attractions in the town.
Blackpool hit hard in first of three rail strikes in five days
Blackpool North station on a dazzling summer's day would usually be bustling with happy holidaymakers and locals going about their everyday business, however on Monday it was utterly deserted with shutters down, the taxi rank deserted and strikers waving banners at every passer-by.
Blackpool was just one of many destinations left without a single rail service on the first of three planned strikes over the course of five days and tourism chiefs are hugely concerned about the impact that these – and any further strikes – may have on the recovery of the many local business which rely completely on holiday trade.
The second strike will take place on Thursday and the third of the week will occur on Saturday when the complete absence of visitors to Blackpool via train will be more noticeable.
With no replacement buses on offer, those who rely on train services had little option but to make alternative arrangements or to completely cancel any plans made for the strike days. Many hospital appointments and interviews would have been cancelled, while those planning to travel by train to Manchester Airport for holidays or on business would have been forced to book last-minute and thus very expensive airport parking.
The strikes taking place this week could be followed by many more and these may well coincide with summer tourism peaks. Fylde MP Mark Menzies is urging Northern Rail to look at ways to keep the local area moving with many big events planned over the next few weeks.
He said: "My worry is that this will not only be damaging for the economy here in Fylde but for the long-term viability of the railways.
"When we are pushing for major investment, to improve services and frequency here in Fylde we need to encourage more people onto the trains, not damage passenger confidence."